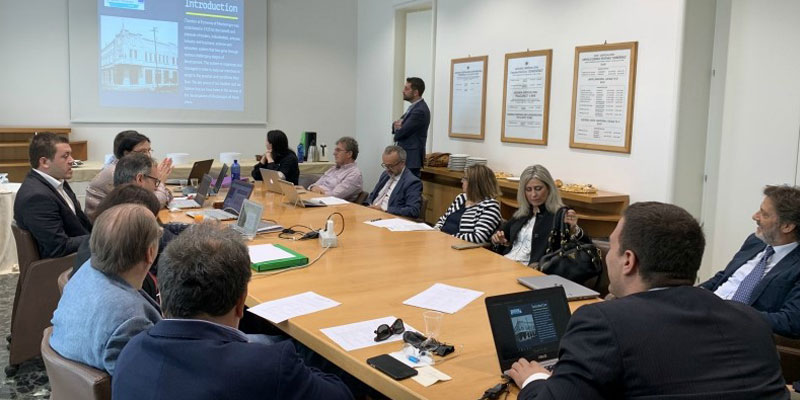 PHASE, kick off meeting on 3 and 4 October in Bari
Overview
The kick off meeting of the thematic project PHASE - Promoting eHealth in cb Area by Stimulating local Economies, cofunded under the Interreg IPA CBC Italy-Albania-Montenegro Programme, was held on 3 and 4 October in Bari (IT).
The project aims at creating an ecosystem of policies, practices and tools which will act as facilitator of competitiveness of MSMEs in healthcare sector and e-health. In addition, the project will boost the creation and the development of eHealth digital micro, small and medium enterprises by providing non-financial services and increasing their competences. At the same time, the project will work towards raising citizens' and public authorities' awareness about eHealth, in general. 
The ultimate aim of PHASE is to improve the overall health and the quality of life of citizens in all three countries participating in this project, by using modern information and communication technologies (ICT) to increase self-management of healthcare and diseases.
Lead Partner is the University Hospital Consortium Corporation Polyclinic of Bari (IT). Project partners are the University Hospital Ospedali Riuniti di Foggia (IT), Molise Region (IT), Ministry of Health and Social Protection of Albania (AL), University Hospital Centre "Mother Theresa" Tirana (AL), Union of Chambers of Commerce and Industry of Albania (AL), Clinical Center of Montenegro (ME), Ministry of Health of Montenegro (ME) and the Chamber of Economy of Montenegro (ME). The associated partner on this project is Department promoting health, social well-being and sport for all (IT).