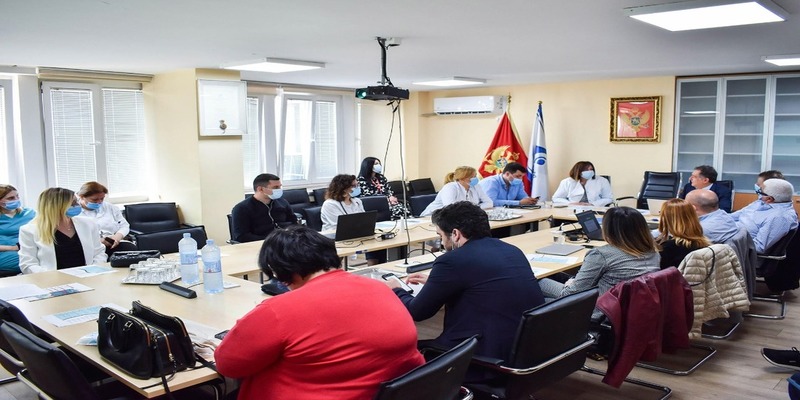 Pilot 2 - Neurodegenerative diseases. Training meetings in Albania and Montenegro
Overview
The Center for Neurodegenerative Diseases and Cerebral Aging of the University of Bari, at the Cardinale G. Panico Hospital in Tricase and directed by Prof. Giancarlo Logroscino, held two important training sessions aimed at Albanian and Montenegrin physicians and researchers regarding the management of rare neurodegenerative diseases. The events were held May 8 in Podgorica, Montenegro, and May 10 in Tirana, Albania.
The Tricase Center is a national and international point of reference in the management of rare neurodegenerative diseases, and was chosen by the Apulia Region, the University of Bari and the Policlinic of Bari to coordinate the scientific activities of the "PHASE - Interreg Italy Albania Montenegro" project, co-financed by the European Union. The objective of the "Pilot 2" project is to train neurologists, psychologists and health professionals in the care and management of rare neurodegenerative diseases, such as FTD, DLB, ALS and monogenic Alzheimer's, and to develop a model of diagnostic, therapeutic and care pathways in Italy, Albania and Montenegro thanks also to the construction of a computerized platform that can manage the "clinical care" of these diseases.
During the training meetings, researchers from the Tricase Center presented the important scientific activities covered by the collaboration with the countries involved. The events attracted considerable interest and participation, both in the clinical-scientific community and at the institutional level.
On May 10, Prof. Logroscino's team was welcomed by the Italian Ambassador to Montenegro, Andreina Marsella, who thanked the professor for sharing the activities of the Phase project and the collaboration between the Tricase Panic Center and the Podgorica Clinical Center led by Prof. Ljiljana Radulovic.
Albanian institutions showed great interest regarding the Phase project's neurodegenerative diseases project: the training course was opened by the speech of the Albanian Minister of Health, Ogerta Manastirliu, who emphasized that this project could be a first step toward a process of digitalization of Albanian health care in the field of neurodegenerative diseases.
Scientific leaders of the course for Albania were Prof. Jera Kruja, a neurologist who has already collaborated with the Tricase Center on epidemiological projects related to neurodegenerative diseases, and Prof. Skeder Brataj, a cardiologist who is scientific leader for Albania in the Phase project.
The Tirana meeting was also attended by Claudio Polignano, Apulia Region's contact person in the Balkans and Albania in particular, who reiterated the Region's strong commitment to strengthening collaborations between the academic-scientific communities and the business world involved in the development of new health technologies.
According to Prof. Logroscino, neurodegenerative diseases, particularly rare ones, represent a major challenge for the future of new drug research. The Tricase Center has developed a high-level clinical-diagnostic platform capable of meeting the rigorous requirements for conducting clinical trials. Collaboration with Balkan countries, and in particular Albania and Montenegro, offers an opportunity to deepen knowledge of the disease and contribute to the transfer of the Tricase Center's clinical experiences for better patient care in these countries.